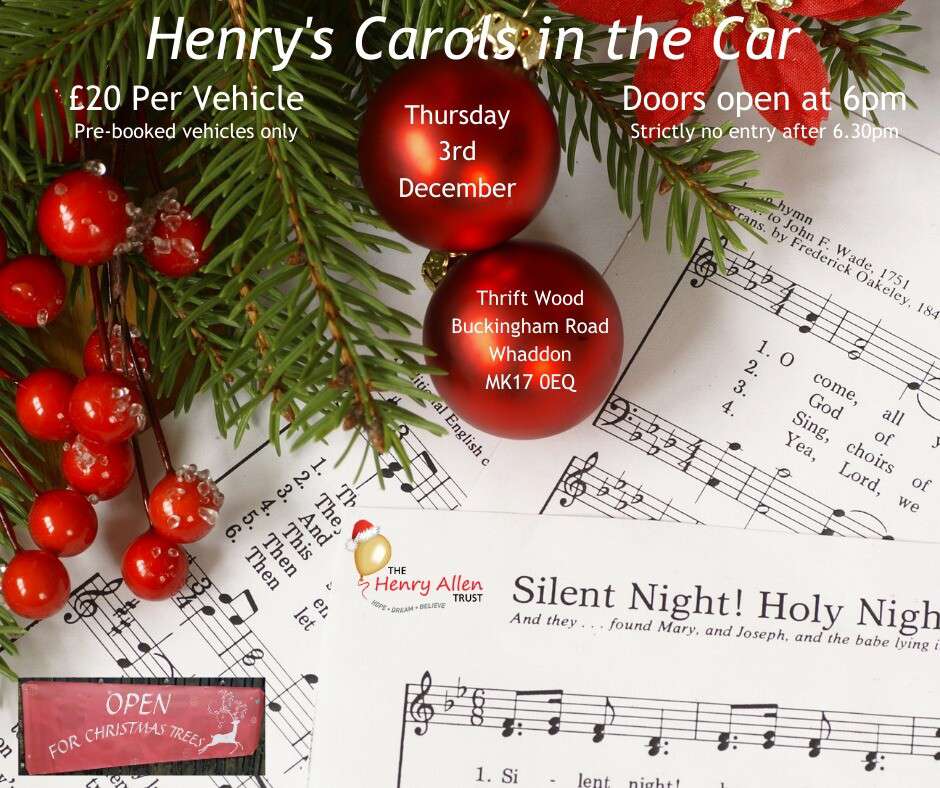 Henry's Carols in the Car 2020
To bring some Henry's Happiness and Christmas Cheer to everyone in what has been a difficult year, The Henry Allen Trust are hosting a Carols in the Car concert.
Team Henry have joined with Thrift Wood to bring some fun, laughter, and to create some magical Christmas memories.
On Thursday 3rd December 2020, Thrift Wood will be transformed into a live drive in carol service with some super special surprises too.
Due to the pandemic all our events have been cancelled and Henry's fundraising is beyond difficult. We are struggling to continue to help and support families battling childhood cancers and thought we would bring some Christmas magic to Milton Keynes with Henry's Carols in the car.
Tickets are now on sale! Entry cost is £20 per vehicle and occupants are free to wrap up warm and bring chairs to sit outside their vehicles in their designated bay.
Every vehicle will be allocated a time slot to visit Thrift Woods onsite Christmas shop which is full of magic and all things Christmas.
Please be sure to bring a mask with you to enable you to visit the shop.
Social distancing will be adhered to and hot beverages will be available to purchase.
To book your space please email: events@thehenryallentrust.org.uk