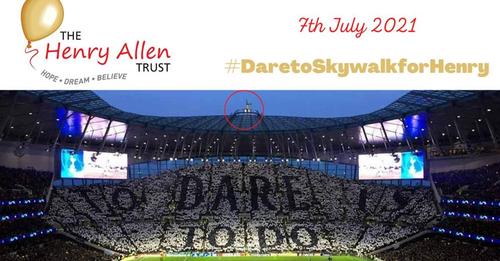 #DaretoSkyWalkforHenry
This IS really happening! Tomorrow is the day!
Henry's Daddy Mark and Henry's Mummy Dawn will be joined by another 22 other crazy guys… Let's do this!
TOGETHER we can and will achieve more – one step at a time, raising vital awareness.
To donate and show your support for us, please click here.
Please help all of us to continue to support children, teens and young adults battling childhood cancers.