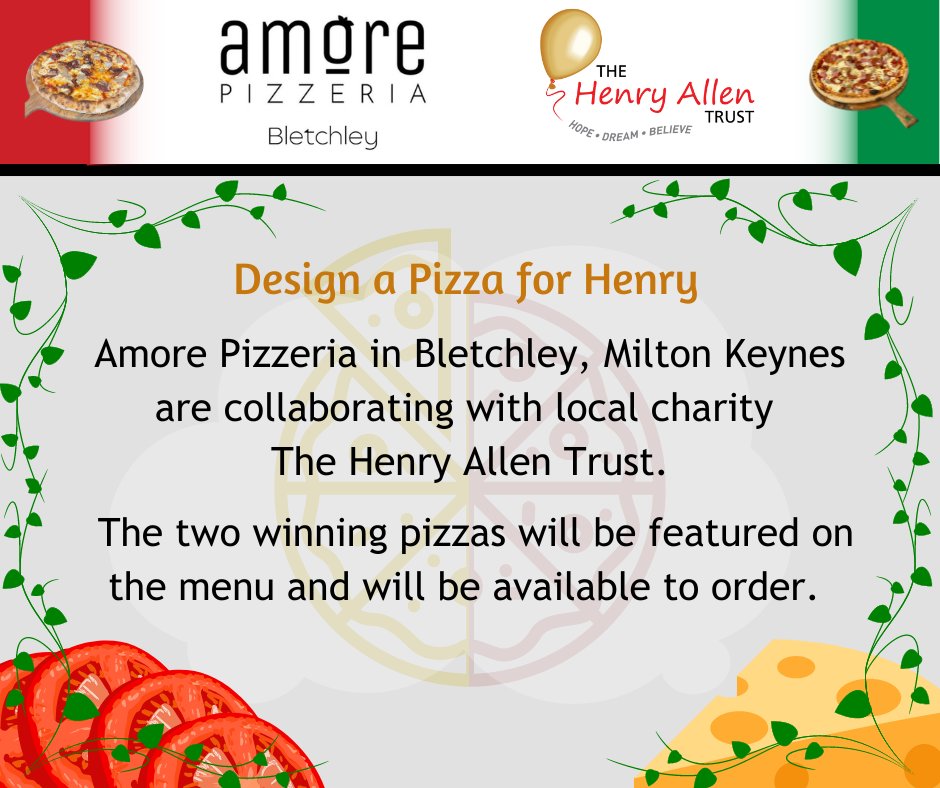 Design a Pizza for Henry
** Competition Time **
Design a Pizza for Henry with Amore Pizzeria.
Amore Pizzeria based in Bletchley have teamed up with local charity The Henry Allen Trust to help raise much needed funds for children and families battling childhood cancer.
Henry will be forever four. Having been diagnosed with Stage 4 High Risk MYCN Amplified Neuroblastoma in October 2013 at the age of two, his battle with cancer was painful but, throughout it all, Henry's bravery along with his happy loving personality shone through.
Henry's Mummy Dawn, and Daddy Mark, set up the charity to raise vital funds to help other families battling childhood cancer.
New owners, Jamie and Jenny of Amore Pizzeria have created a competition, all you need to do is design a pizza to go on the menu. You can be as creative as you desire. Draw the pizza, name the pizza, and tell us what ingredients you would choose.
Two lucky winners will have their pizza appear on the Amore Pizzeria menu and a percentage of the sales will be donated to The Henry Allen Trust.
Closing date is Friday 30th December 2022.
Send your entries, along with your design to amorepizzeriabletchley@gmail.com
Let's do this!