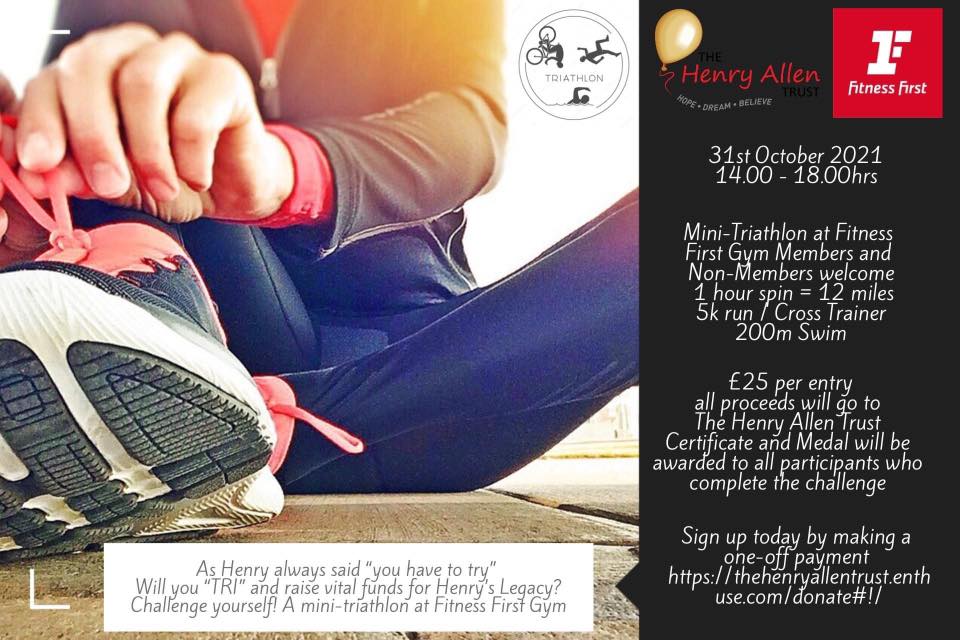 TRI for Henry 2021
Will you help me "TRI" for Henry ?
As Henry used to always say "you have to try".
Will you "TRI" and raise vital funds for Henry's Legacy? Challenge yourself! A mini-triathlon with Team Henry and Fitness First UK in MK.
31st October 2021 from 14.00 – 18.00 hrs, open to Non-Members and Members of Fitness First Gyms
– 1 hours spin = 12 miles
– 5k run or on cross trainer
– 200m swim
£25 per entry and ALL proceeds go to THAT thanks to all the trainers and Fitness First.
Sign up today by making a one-off payment through our: donation platform.
Will you "TRI" for Henry and help to keep Henry's last wish.
Hope, Dream, Believe, that anything is possible xxx