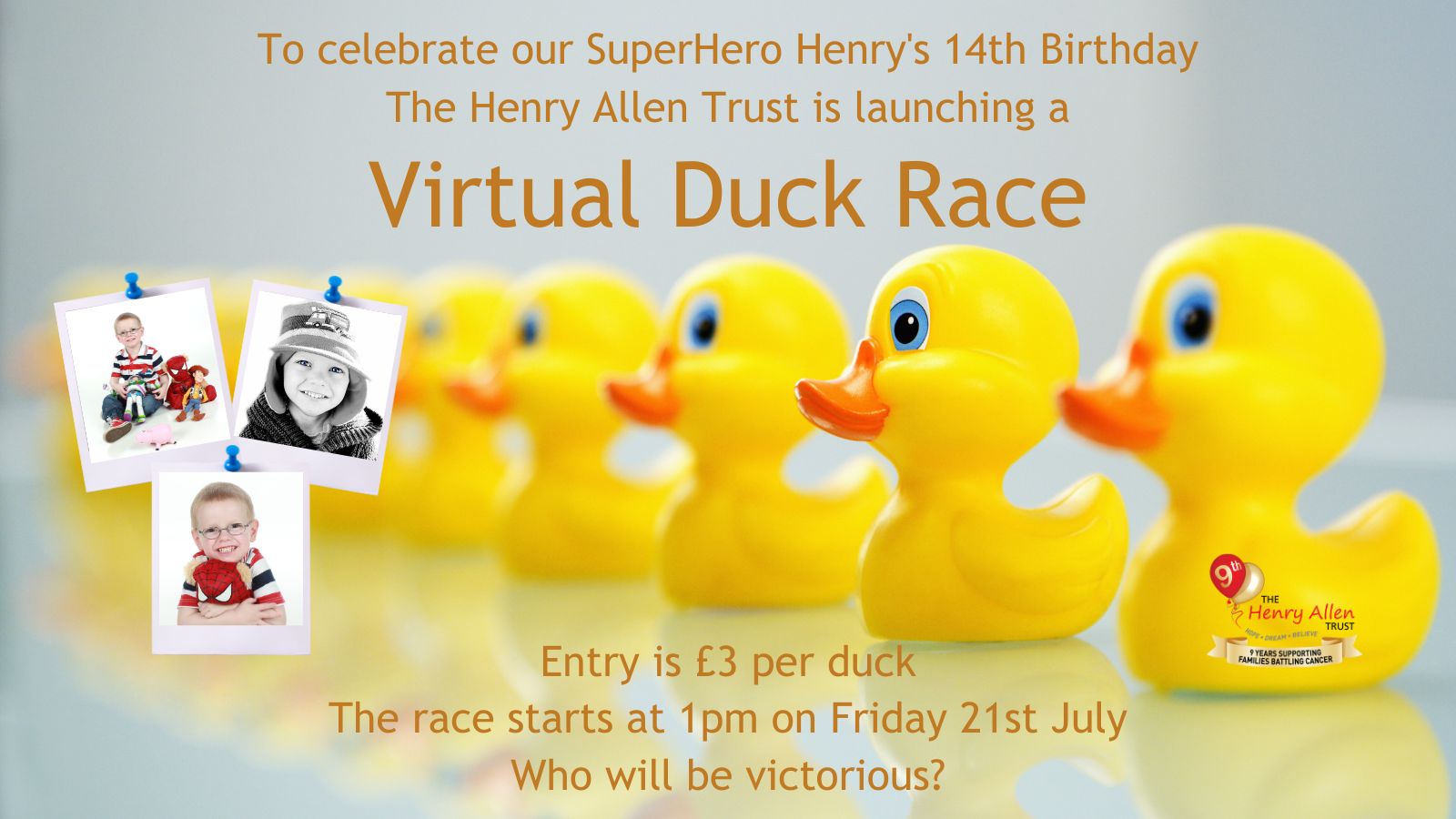 Virtual Duck Race for Henry's 14th Birthday
Join Team Henry in celebrating Henry's 14th Birthday.
We are thrilled to announce the launch of The Henry Allen Trust's Virtual Duck Race!
Tickets for this exciting event are on sale NOW! Don't miss your chance to participate in a thrilling race and support Henry's last wish.
The race itself will kick off on July 21st, 2023, and we can't wait to see who will emerge victorious!
With lots of amazing prizes up for grabs, ranging from delightful toys to sparkling fizz, there's something for everyone to win!
By purchasing your tickets, you'll not only be in the running for fabulous prizes but also making a significant difference in the lives of children and their families. Your support will help Team Henry continue providing vital support to children, teens, young adults and their families battling childhood cancer.
So, what are you waiting for? Get your tickets now and be a part of an unforgettable virtual Duck Race in honor of Henry's 14th Birthday!
For more information and to purchase your tickets, please click here.
Let's do this!